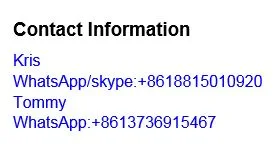 Product Description
22kw Type 1/2 Wall-mounted Charger Description
1. CHAdeMO EV charging station is Combined with CHAdeMO connector.
2. That can be fit for all CHAdeMO EVs, Like Nissan Leaf.
3. DC Quick charging station offers Electric Vehicle owners an opportunity to charge their car safely and quickly. A typical electric car with 24kWh battery pack may be charged as quickly as 2 hours to get up to 95% of its capacity.
4. DC quick charger consists of charging modules, monitor, smart meter, HMI, communication module, charging connector, management and cabinet.
5. In order to enable users to more convenient and efficient, SETEC has developed out of portable EV charger. No matter where you go, how far is it, you can charge your electric car anytime. Due to the light and small size, it can put into your car.
6. The Charger combines industry standardization with advanced charging technology to support next-generation electric vehicles.
22kw Type 1/2 Wall-mounted Charger Features
·Data management and metering option
·Wireless communication remote monitoring and assistance
·Available in several models for different applications
·Built-in safety measures
·User friendly interface
·Soft-switching technology, efficiency up to 95%
Product Parameters
AC Input
3phase
Line Voltage(VAC)
380
Voltage Type
AC three-phase five-wire
Frequency(HZ)
50/60Hz
Power Factor
0.99
Current THD value
≤5%
Input undervoltage protection value(V)
323±5V
Single phase
Line Voltage(VAC)
85~300
Current (A)
0~30A
Frequency(HZ)
45~55
Power Factor
0.99
Current THD value
≤5%
DC Output
Nominal output voltage(V)
450/750
Output Current(A)
0~20A
Regulation accuracy
≤0.5%
steady current accuracy
≤1%
Ripple Peak factor
≤0.5%
The output voltage range(V)
0~450V or 0~750V
Short circuit current(A)
≤30A
Output Power
10kW
Mechanical indicators
Packaging
Carton
Dimensions(W×D×H)mm
420×315×173
System Weight
38Kg
Protection grade
IP55
Operating Temperature
-20°C to +50°C
Protective Function
Short circuit protection/ Over temperature protection / Over-voltage / Under-voltage protection/ Communication failure
BMS Communication
CAN2.0 [CHAdeMO]/ [GB/T]
PLC [SAE Combo]
Cooling
Forced Ventilation
Display
LED: 4.3 inch Touch Screen
LCD: 3 Color LED lights - status indicator
DC Plugs
CHAdeMO/CCS/GB/T
Product Tag
Chademo Wall Mounted ChargerEV Wall ChargerElectric Car CCS Combo ChargerElectric Vehicle Chademo ChargerElectric Vehicles Charging
Company information
WHY BLUE SKY?
1. Blue Sky used to be the first factory special for dispenser controller in China. With over 20 years' history in this field and continuous optimization & innovation, Blue Sky makes controllers with as many functions as you like.
2. Almost every part is made by Blue Sky itself, including controller, flowmeter and pump, since Blue Sky finds that other factories' products cannot meet its demands and requirements due to the increasingly thriving business all over the world.
3. Professional, steady and advanced as Blue Sky is, its products already passed ATEX, OIML and other standards.
4. With top-ranking staff, some of which are from the first dispenser factory in China, and some belong to the new generation, Blue Sky dispensers boast sound market reputation, extensive business channels, solid customer foundation and strong market competitiveness.
5. Persisting to the principle of "making trade services the forerunner of the business", Blue Sky will strive for high efficiency, passion, integrity to provide customers with superior trade services.