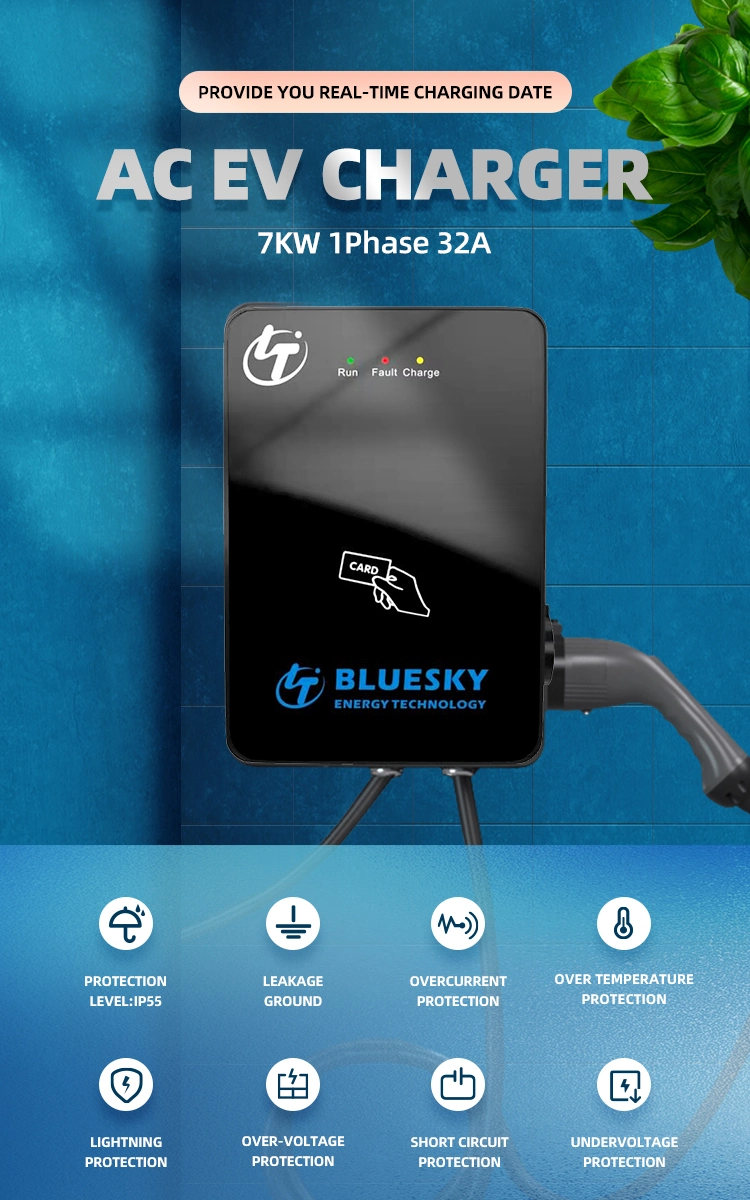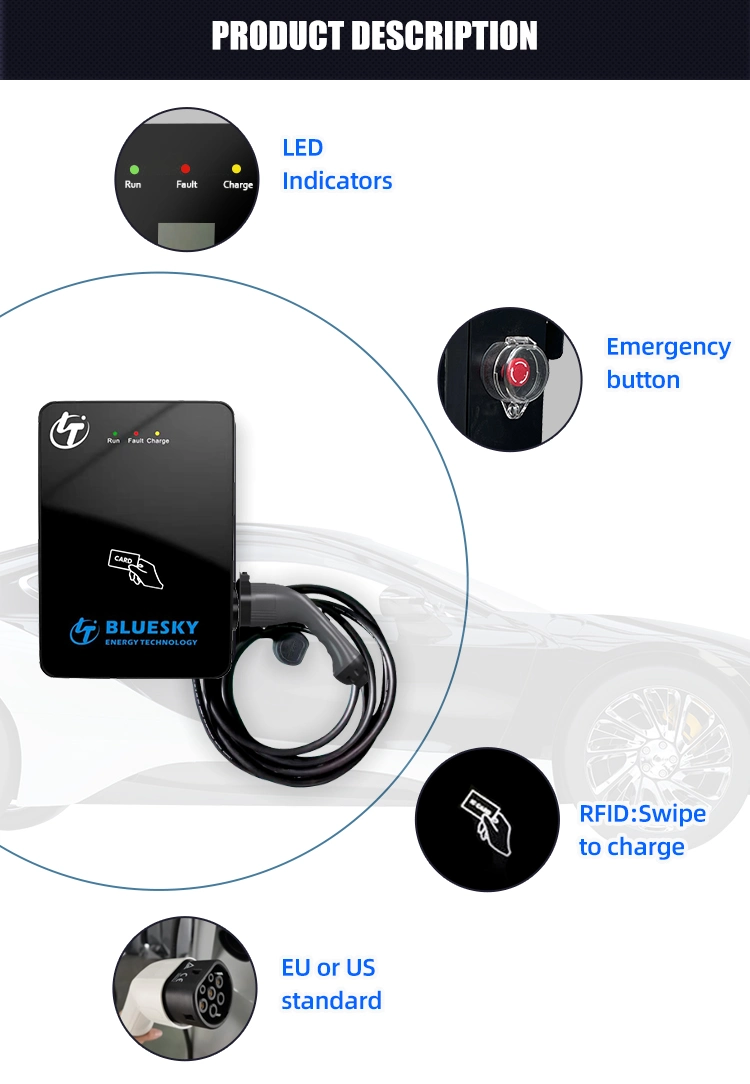 Type2IEC 62196-2 /Type1SAE J1772 /GB/T20234.2

Over temperature protection

--Function and Accessory--

Up to 2000m

Natural air cooling

≤95% non-comdensing

55dB

Standby power consumpiton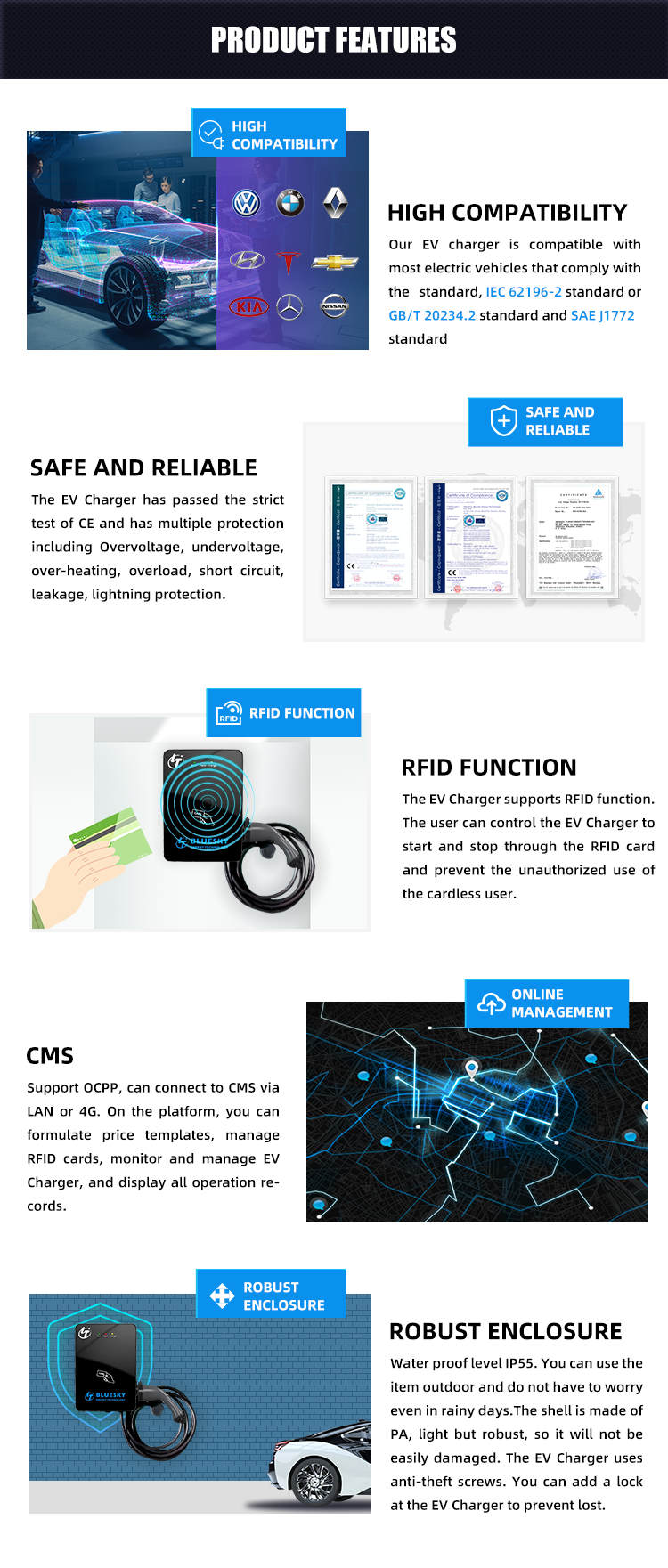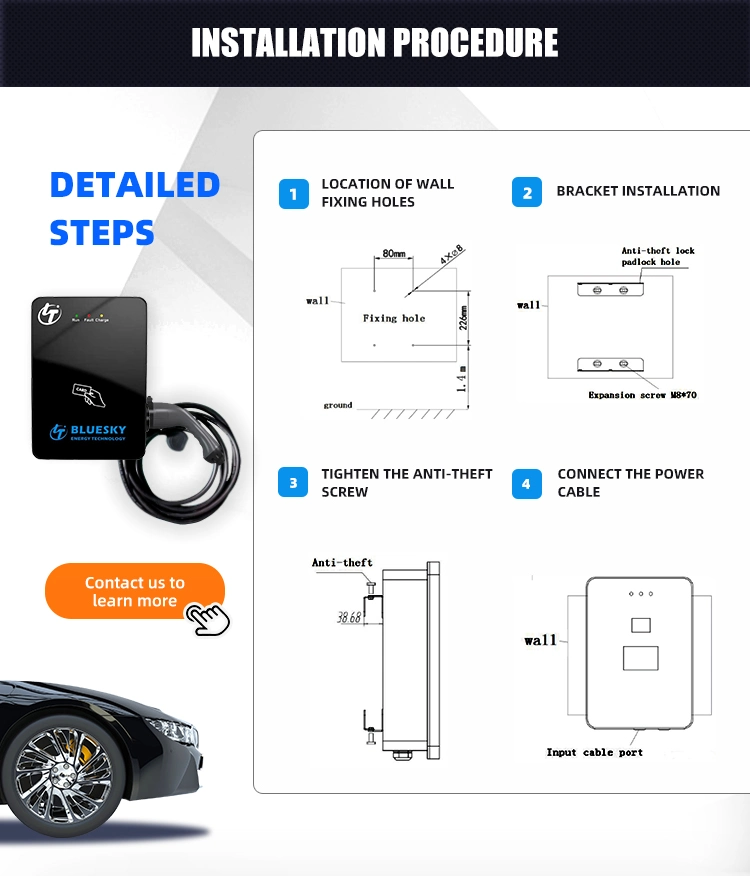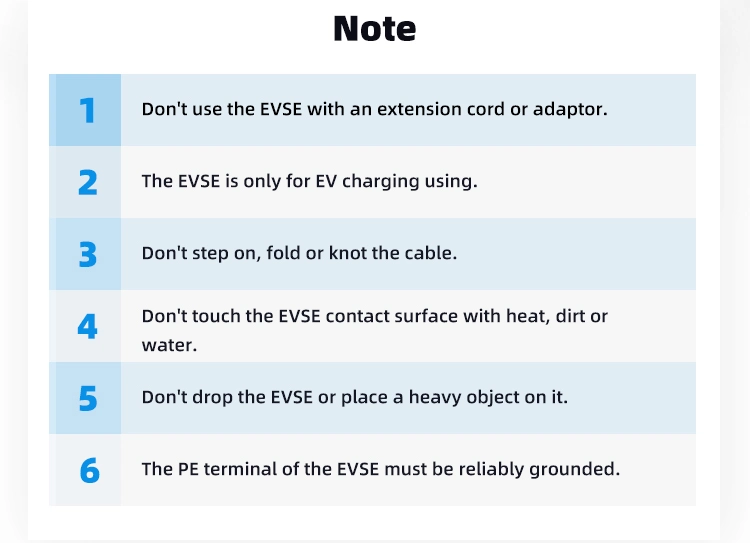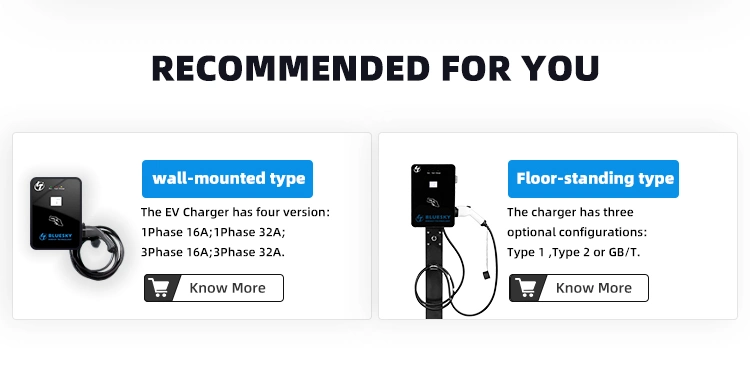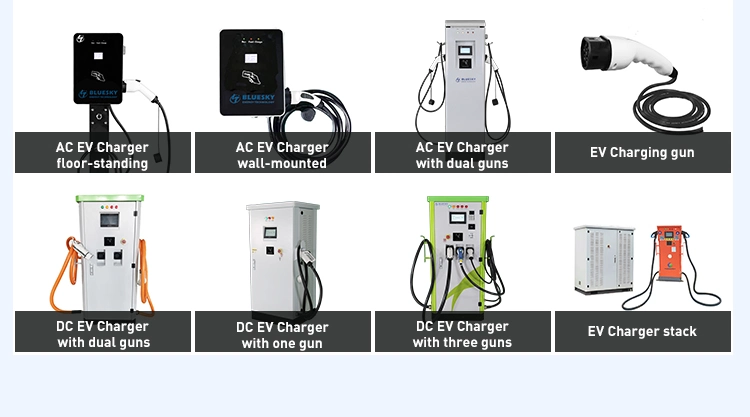 PROJECTS OF BLUESKY

We have rich experiences in EV Charging field. Thanks to cooperation with many clients from different continents and countries, We have customized lots of products for many clients. Thus we know how to provide more suitable products and solutions according to different regions. We are totally ready to provide our customers with timely, effective and full of care service to help them solve most of the EV Charging issues.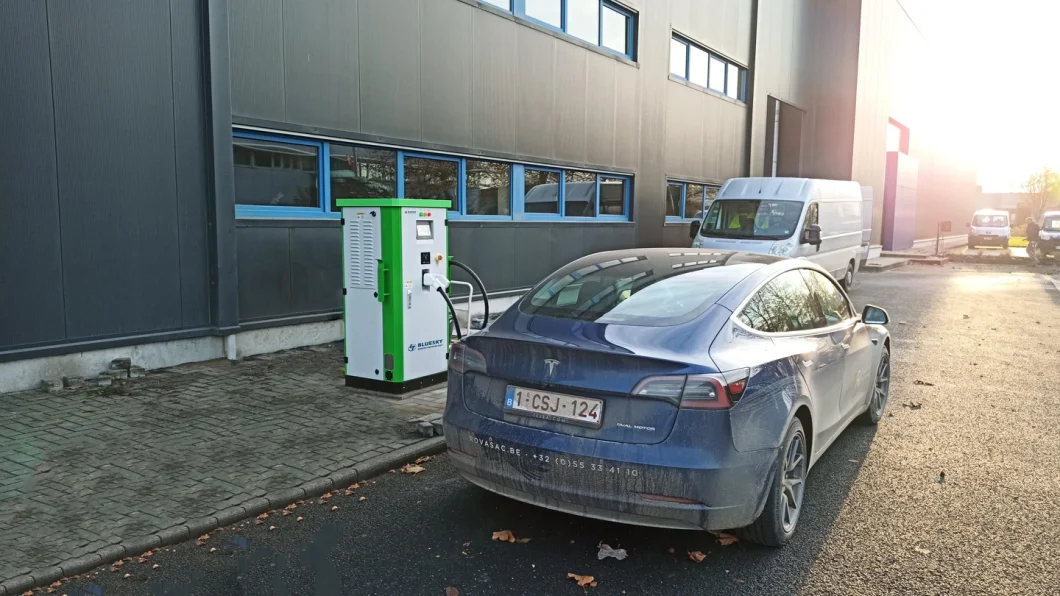 We are cooperating with customers from Belgium, installed in the parking area outside their own factory not only to provide charging benefits for their employees, but also to provide a charging place for electric vehicles on the market.
Cooperate with property companies in several smart communities. Install Ac charging stations in parking lots on the ground and underground. When the owner returns home at night the elec tric car can be charged. by the next morning the car will be fully charged.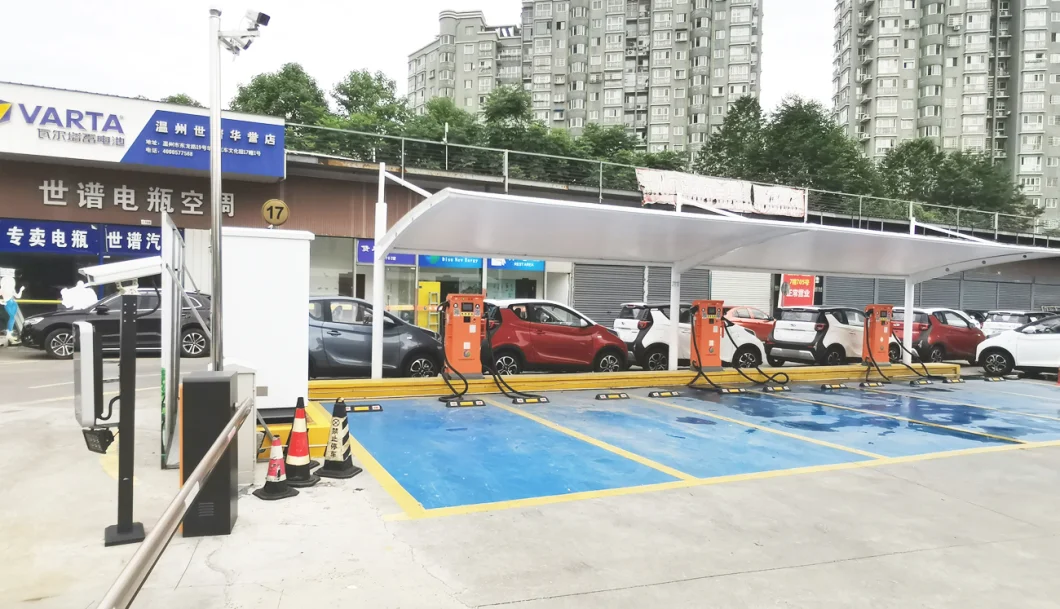 The client is a new energy company, located in the bustling city center, mainly selling new energy electric vehicles. Our cooperation project is a 720KW charging stack, which allows customers to experience the charging function while also doing open charging opera tions.
We cooperate with a mall owner. the project is to build a DC charging station, which can attract more customers with electric vehicles to shop in the mall. And customers who own electric cars will not have low purchasing power.
Customers are owners of some compa-nies. Install AC EV charger to provide benefits for employees. This method has the effect of attracting and retaining talents. Research shows that people who buy electric cars are usually highly educated, making them the most ideal employees.