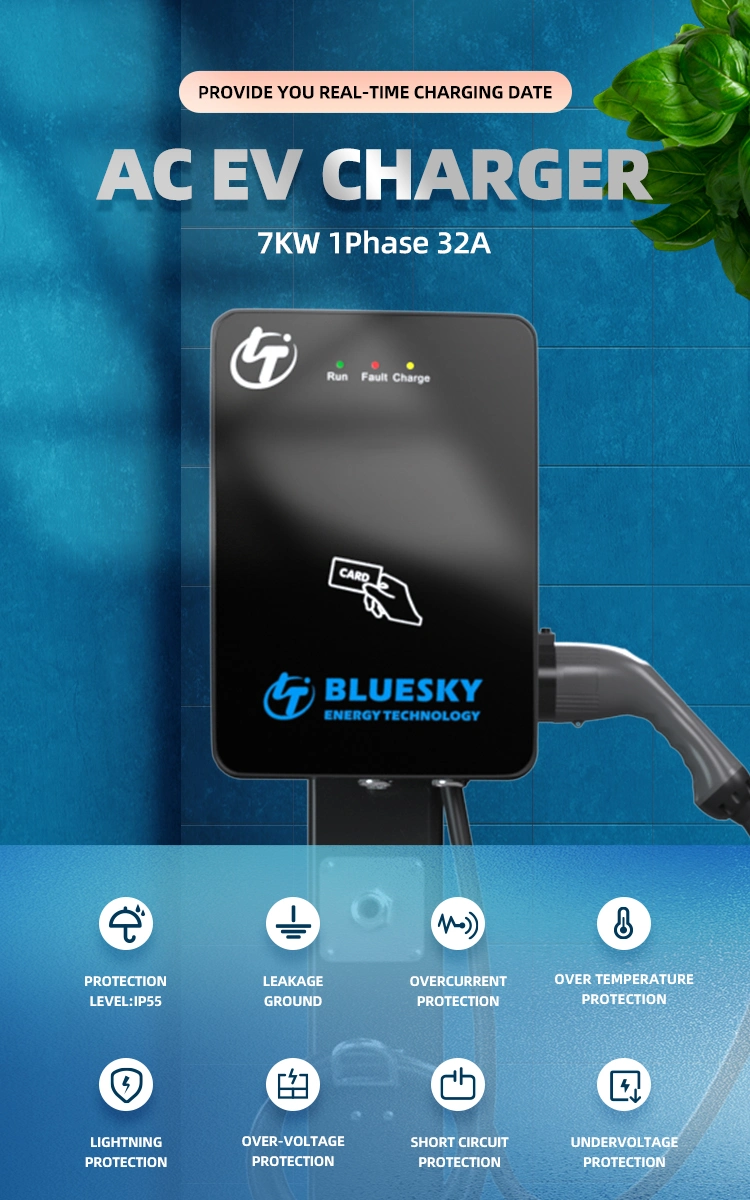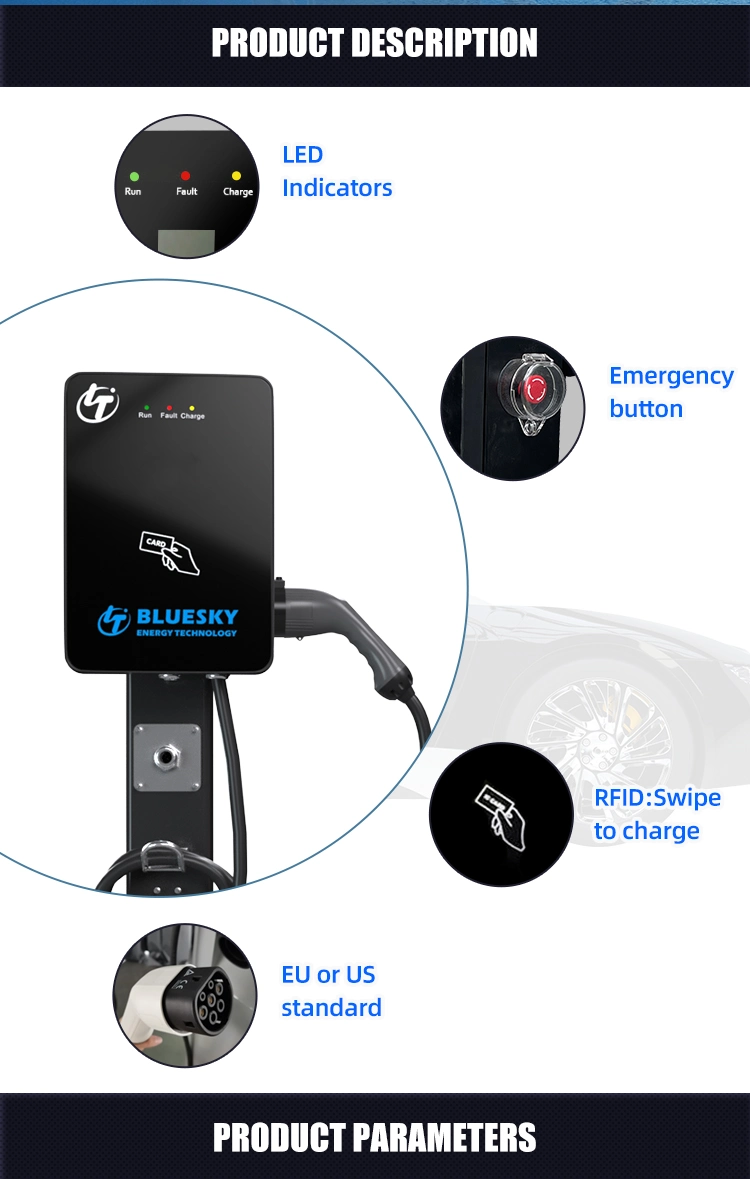 Type2 IEC 62196-2 /Type1 SAE J1772 /GB/T20234.2

Over temperature protection

--Function and Accessory--

Standby power consumpiton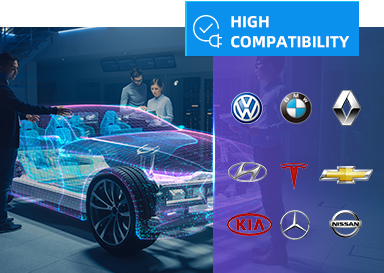 Our EV charger is compatible with most electric vehicles that comply with the standard, IEC 62196-2 standard or GB/T 20234.2 standard and SAE J1772 standard.
The screen can show you the real-time charging date Including charging time, voltage, current, power and tempera ture of the AC EV Charger.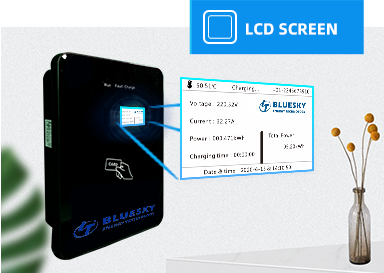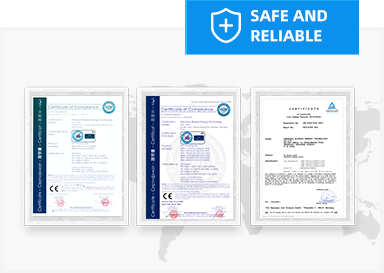 The EV Charger has passed the strict test of CE and has multiple protection including Overvoltage, undervoltage, over-heating, overload, short circuit, leakage, lightning protection.
The EV Charger supports RFID function The user can control the EV Charger to start and stop through the RFId card and prevent the unauthorized use of the cardless user.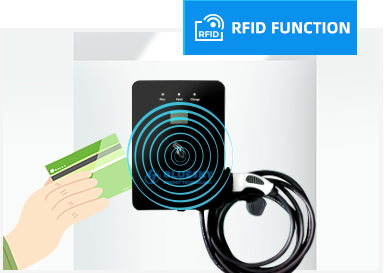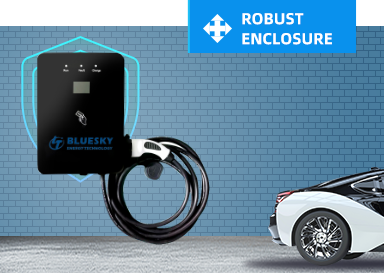 Water proof level IP55. You can use the item outdoor and do not have to worry even in rainy days. The shell is made of PA, light but robust, so it will not be easily damaged. the EV Charger uses anti-theft screws. You can add a lock at the Ev charger to prevent lost.
Support OCPP, can connect to CMS via LAN or 4G. On the platform, you can formulate price templates, manage RFID cards, monitor and manage Ev Charger, and display all operation records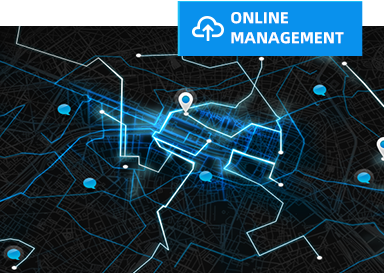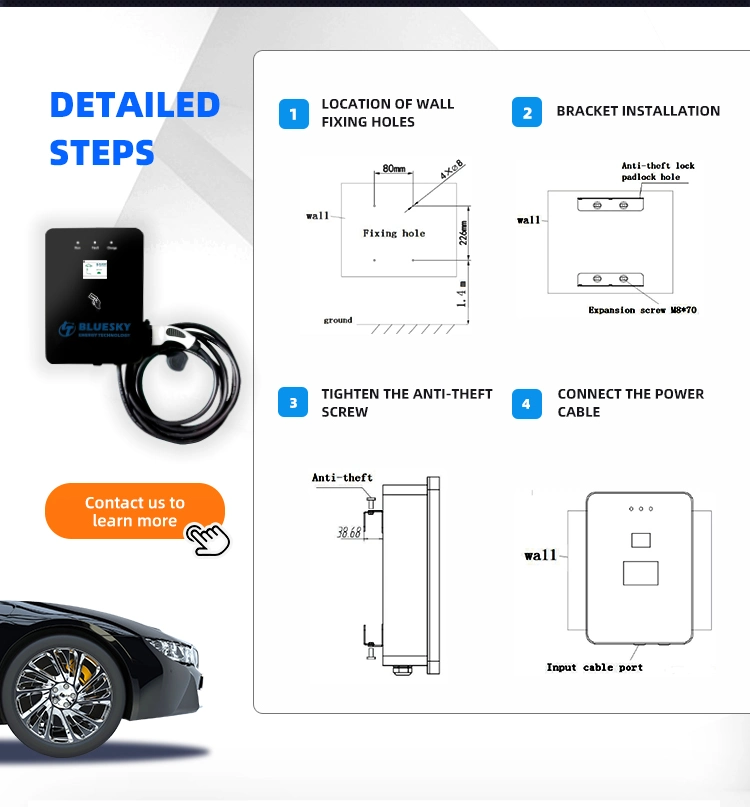 Don ' t use the EVSE with an extension cord or adaptor.

The EVSE is only for EV charging using.

Don't step on, fold or knot the cable.

Don't touch the

EVSE

contact surface with heat dirt or water.

Don't drop the EVSE or place a heavy object on it.

The PE terminal of the EVSE must be reliably grounded.
We have rich experiences in EV Charging field. Thanks to cooperation with many clients from different continents and countries, We have customized lots of products for many clients. Thus we know how to provide more suitable products and solutions according to different regions. We are totally ready to provide our customers with timely, effective and full of care service to help them solve most of the EV Charging issues.
Cooperate with property companies in several smart communities. Install Ac charging stations in parking lots on the ground and underground. When the owner returns home at night the elec tric car can be charged. by the next morning the car will be fully charged.