TYPE 2 10A-32A 1-Phase - 3Phase
3.7KW -7.4 KW -22KW Capacity
Product Specification
Certificate: CE
Current: 10A-32A 1-Phase - 3Phase
Power: 3.7KW -7.4 KW -22KW
Size:327*200*132mm
Key Features
1-Modular design, easy installation and maintenance
(Plug | Type B RCD | Contactor| Controller)
2-Volume compact
3-With RFID function
4-Using our own produced type B RCD ,performance is more reliable .
Till now the failure rate feeded back from our clients are very low .
5-We can help your company apply CO-CE with very cheap cost .
6-We are the sole company in China ,who produce both ev charger
and its key parts type B RCD and controller .
(Normally ,the ev charger plant only produce ev charger but don't produce type B RCD)
7-We can help you design your own idea wallbox and print your logo ,too .
8-Till now we get very low failure rate from our current Europe clients .
Technical data sheet

Compliance

IEC 61851

Certificate

CB by Bureau Veritas,CE,Rohs

Current

16A 32A

Power

3.7KW 7.2KW 11KW 22KW

Key parts
Type B RCD

Branding

Branding clients' logo on ev charger and inside key parts to make a whole series

Packing size

40*40*26.5cm

Weight

G.W./N.W.

6.6kg/5.5kg

Rated Supply Voltage

1-phase 230V±20% 3-phase 400V±20%

Rated Operating Frequency

50HZ/60HZ

Charging Control Pattern

RFID access control (optional)

Options

Cable version | Socket version | Cable version with RCMU| Socket version with RCMU|

Cable version with Dynamic Load Balance |Socket version with Dynamic Load Balance |

Cable version with RFID | Socket verion with RFID

Protection Level

IP55

Sockets/Plugs

Type 2 Type 1

Cable Length

5m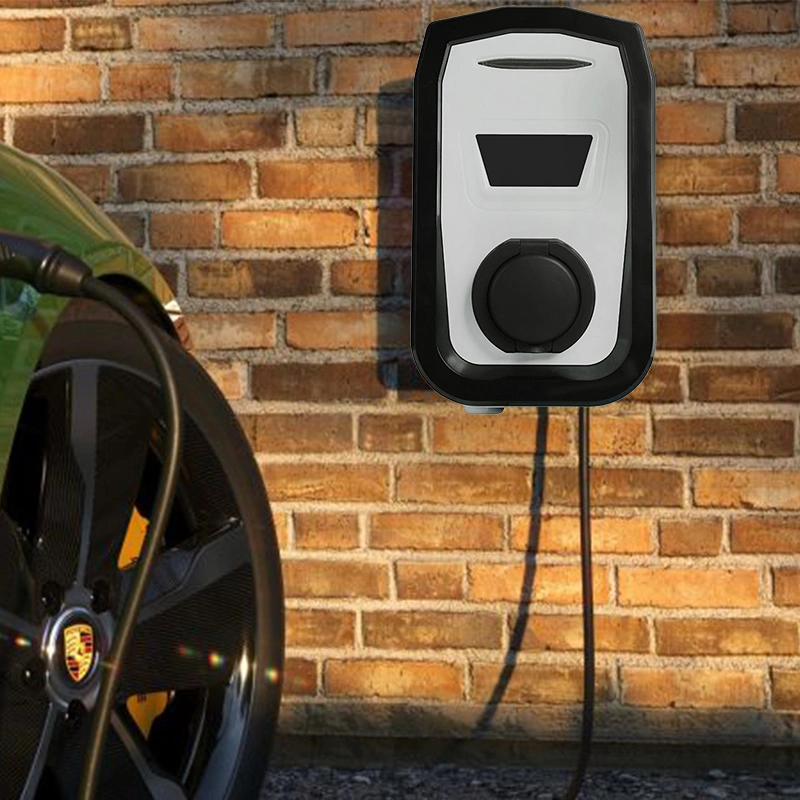 Excellent technical team to support clients face to face