Type1 16A/250V AC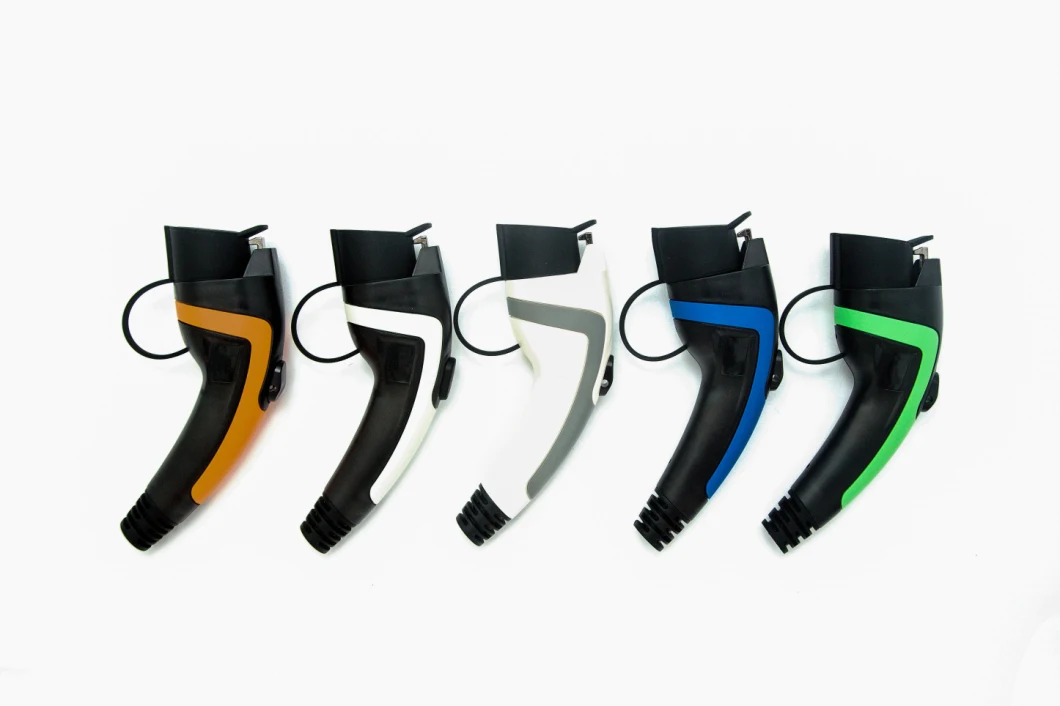 1. The rated current: 16A, 20A, 32A
2. The rated vo
lta
g
e
: 120V,
2
50
V
3. Insulation resistance: >1000MΩ (DC500V)
4. Pins temperature rise: <50K
5. Withstand voltage: 2500V
6. Contact impedance: 0.5mΩ Max


7. Operating temperature: -30

ºC ~ +50 ºC




8. Cable:

3×2.5mm²+2×0.5m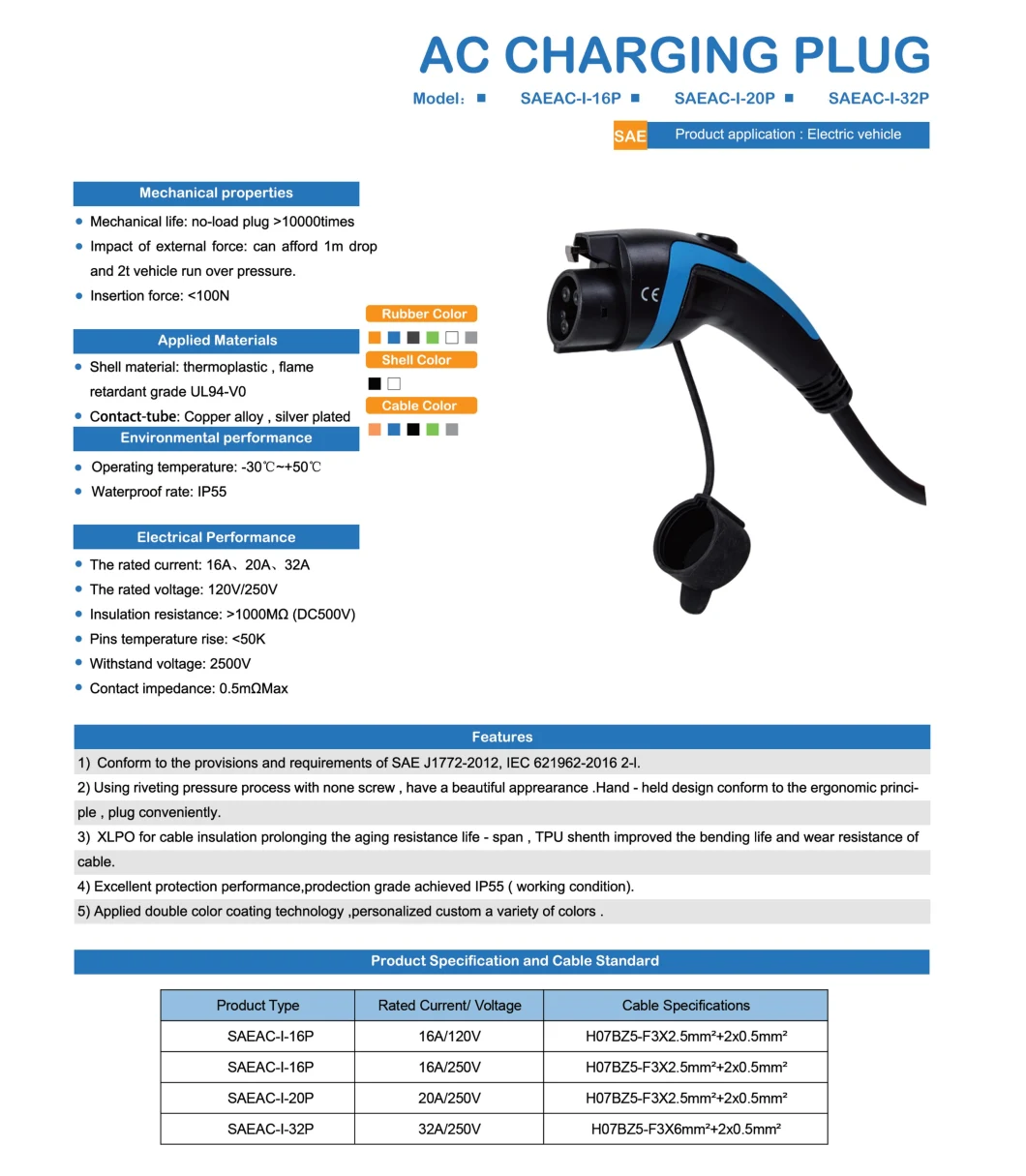 1.
Conform to the provisions and requirements of SAE J1772-
2012, IEC 62196-2 2016 2-I
2. Using riveting pressure process with none screw, have a beautiful appearance. Hand-held design conform to the ergonomic principle, plug conveniently
3. XLPO for cable insulation prolonging the aging
resistance life-span, TPU sheath improved the bending life
and wear resistance of cable.
4. Excellent protection performance, protection grade achieved IP55 (working condition)
5. Adopted double color coating technology, personalized custom a variety of colors (Orange, blue, green, grey)


6. Mechanical life: no-load plug >10000
Charging an electric vehicle is pretty easy - just plug it in and wait. You can charge your car at a public charging station or at home via a domestic socket or a specially installed charging point. Where you charge your car affects the cost and how long it takes. Imagine never having to stop at a gas station again - and instead, having an unlimited supply of fuel available at home or wherever you normally park. For many electric vehicle (EV) drivers, this is a reality. Battery electric vehicles never need gas, and for short trips, plug-in hybrids might use no gas. EV charging is simple, cost-effective, clean and convenient, particularly when you are plugged in at home - filling up your car, even while you're asleep.