Description
New generation Ecofairy EV charger is built-in a more intelligent controller, which is upgraded with a significant feature of Dynamic Load Balance(DLB).
Electric safety is always the primary matter of daily electricity use, and one of major factors of electric safety is to have the power load limited at its proper range. Nowadays, our houses are filled with electric appliances and electronic devices, the household power consumption is increasing consequently. When we are coming to the era of renewable energy car, EV charging power consumption is becoming a new challenge for household power load management.
New Ecofairy is your power safe guardian. With the benefits of DLB, Ecofairy helps to optimize the household power load management, by monitoring instant power consumption of house system, and automatically adjusting its output charging power, both power increase and decrease. It will contain the total power consumption below the max capacity of main system load, and avoid the unexpectedly tripping of main circuit breaker due to overload.
Protection technology
DC fault & AC leakage protection: Integrated 30mA Type B RCCB
Overload protection: Circuit breaker(MCB)(in upstream domestic installation,not included in scope of delivery)
Specification
Technical data sheet

Compliance

IEC 61851

Certificate

CB by Bureau Veritas, TUV, CE, Rohs, BV

Current

16A 32A

Power

3.7KW 7.2KW 11KW 22KW

Size

400*260*150 mm, excluding charging cable and support bracket

Weight

G.W./N.W.

6.6kg/5.5kg

Rated Supply Voltage

1-phase 230V±20% 3-phase 400V±20%

Rated Operating Frequency

50HZ/60HZ

Charging Control Pattern

RFID access control (optional)

Protection Level

IP55

Sockets/Plugs

Type 2 Type 1

Cable Length

5m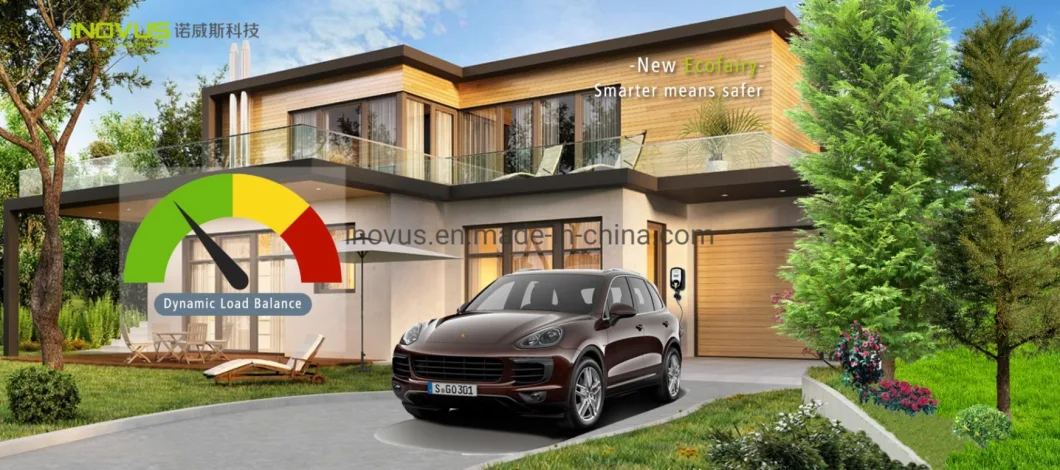 Wiring Schematic Diagram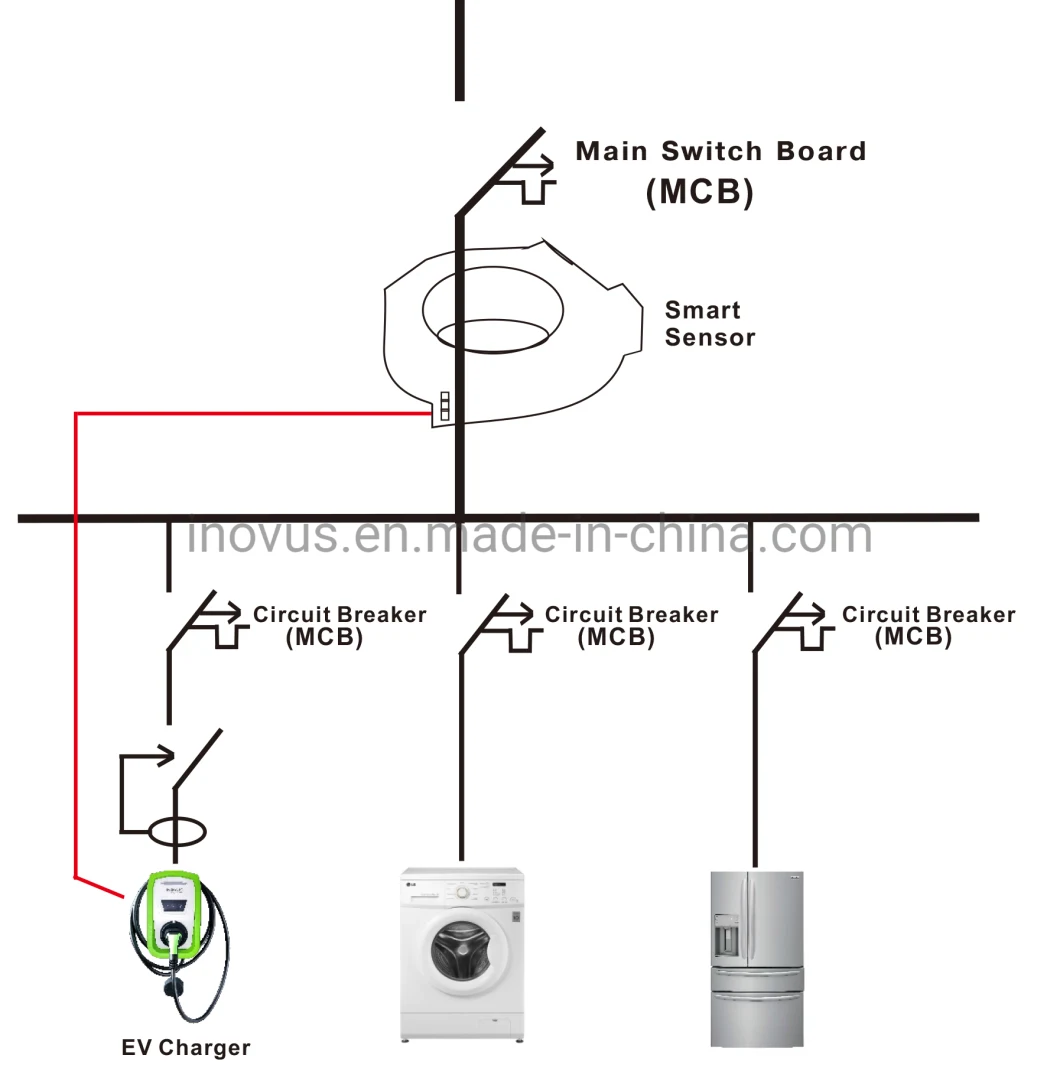 Mode Selection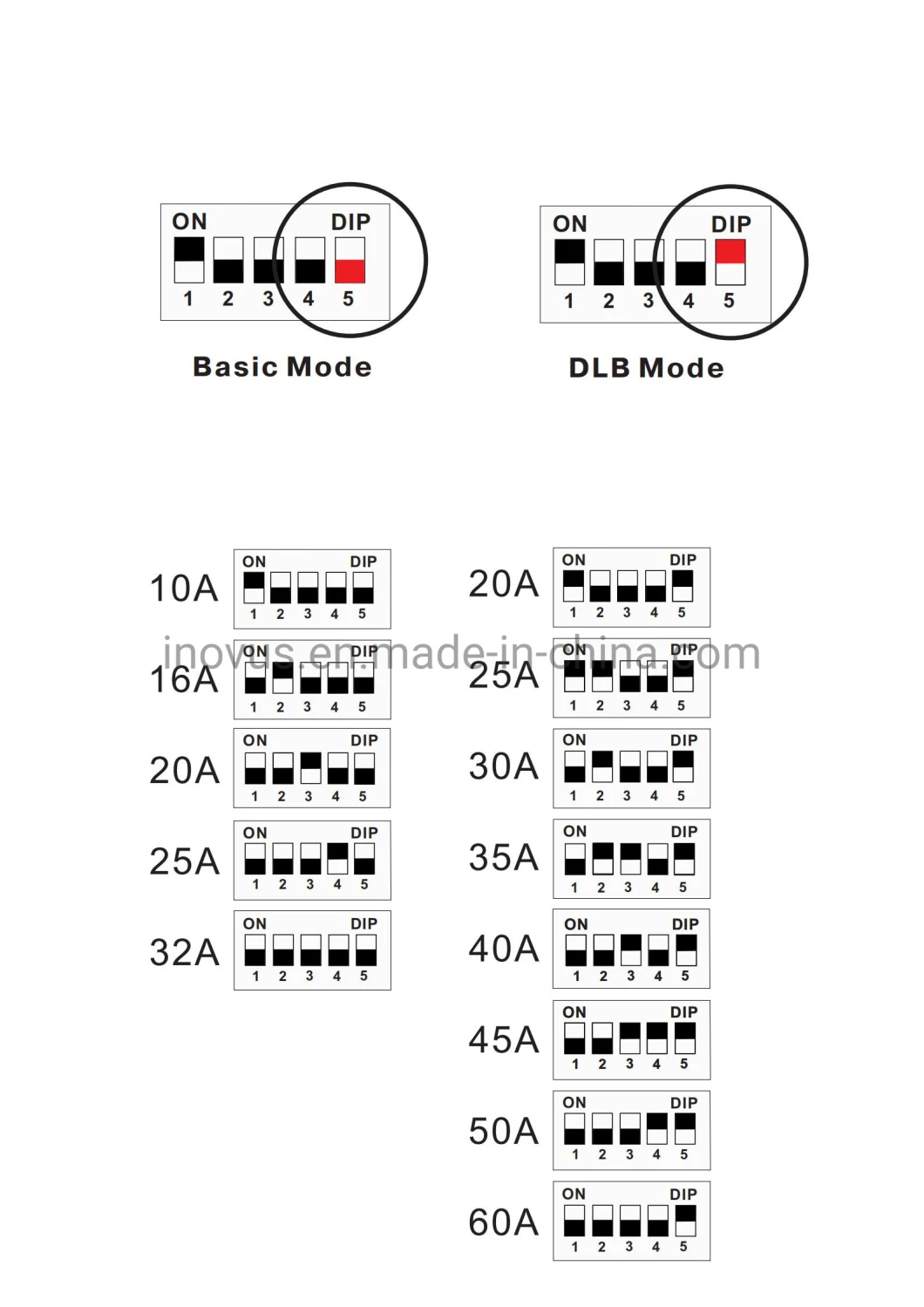 -ABOUT INOVUS--
INOVUS TECHNOLOGY CO.,LTD was founded
in
2010,
organized by
WEZHOU
INOVUS TECHNOLOGY CO.,LTD &
HEE
INTERNATIONAL
H
OLDING GROUP.
INOVUS, w
hich is a
professional manufacturer
in
Green new energy and peripheral products
. Mainly manufactures, sells, installs, and services urban
Smart LED street light
system, intelligent
solar lamp control system
,
LED high power lighting
lamp,
Low voltage distribution switch control
equipment
,
electric vehicle switching equipment
,
industrial and commercial photovoltaic power systems
etc.
INOVUS
has a perfect quality management system and independent product development capabilities. The company has passed the ISO9001 / ISO14001 / OHSAS18001 three major quality, environment, occupational health and safety certifications.
Our
Products have passed TUV, SGS, CB, CE, ROHS and other international safety certifications, and many products have national utility models and invention patents.
At present, INOVUS
have
exported to Southeast Asia, Europe, America, Australia and Pacific countries. In recent years,
our company
is
continuously develop
ing
emerging countries and regions
such as
Africa and the Middle East. The quality and service of INOVU
S
have
also unanimously
received
and praised by overseas customers.
Looking to the future,
INOVUS people will
carry forward the entrepreneurial spirit of modesty, innovation, integrity, passion, dedication, responsibility and gratitude,
co-learning
, unite as one and share the future.