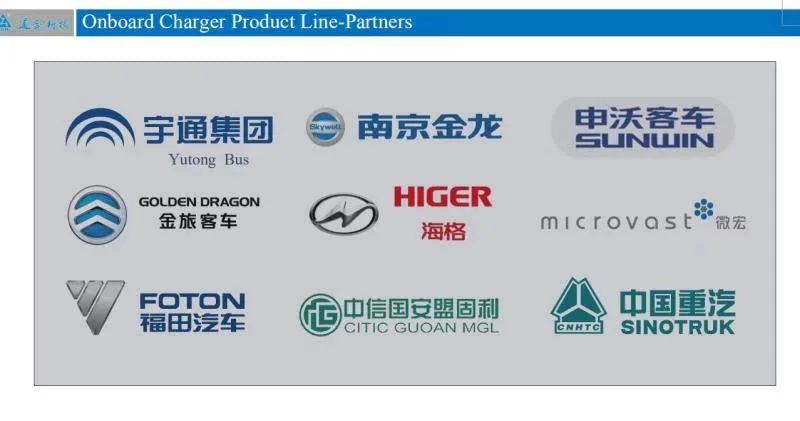 Q&A
Q1. How many hours required for 100% charging?
A: It depends on vehicle battery capacity and the chargers power.The maximum charging speed accepted by the BMS.For example,the car battery capacity is 60KWH,use 60KW DC charger and charging speed is 1C .Theoretically,takes one hour from 0 to 100%.Physically, there is balance power in battery around 20%-50%,the actual charging time shall be 30-40min.
Q2. What is your quality management systems?
A:We have reliable quality control system.There're three quality rechecking/testing steps before delivery.The quality management system follow ISO9001 & GJB9001B weapon equipment quality certification & IATF16949 2016.
Q3. What is your term of packing?
A: Wooden packing with pallet for easy and safe transportation.
Q4. What is your term of payment & delivery?
A: 1.T/T 30% as deposit, and 70% before delivery. L/C at sight,others terms agreed. 2.FOB, CFR, CIF.
Q5. How about your delivery time?
A: It will take 3 to 20 days after receiving your advance payment,and delivery time depends on specification and the quantity of your order.
Q6. Can you produce according to the samples?
A: Yes, we can produce by your samples or technical drawings. We can build the molds and fixtures.
Q7. Do you test all your goods before delivery?
A: Yes, we have 100% test before delivery.
Q8.What is the warranty term?
A:We provide 1 year for consuming parts &3 years warranty for non-consuming parts.
Specification
Model
TH-AHTH142CCH-3:70KW CCS 2.0 + 50KW CHAdeMO+ 22KW Type-2
AC Nomal Input
Phases/Lins
3 phase+neutral+PE
Voltage
400VAC±10%
Frequency
50Hz±10%
Connector
AC Type-2,CCS 2,CHAdeMO
Output
Power
AC Type-2:22kw,
CCS 2:70kw,
CHAdeMO:50kw,
Volatge
AC Type-2:380-480VAC,
CCS 2:200-750VDC,
CHAdeMO:200-500VDC,
Cable Lenth
5m
Cable Type
Charging cable and connecter permanently attached to EVSE (liquid cooled)
Electrial Parameter
Power Factor
≥0.99,≥ 0.96 (Full Load)
THD Value
≤5%
Stable Voltage Accuracy
≤±0.5%
Stable Current Accuracy
≤±1%
Efficiency
≥95% at nominal output power
Structure Design
Housing Material
Galvanized steel
Installation Method
Vertical installation of ground
LED Indicator
10 inches with 720 x 480 pixels TFT LCD Screen, user interface with touch screen or keypad.Toughened unbreakable glass to be used for display screen
ON-OFF (Start-Stop) Switches
Mandatory
Emergency Stop Button
Mushroom headed type
Payment Method
RFID CARD /Phone APP with backend
Communication
Charegr v.s. Backend
Ethernet, Wi-Fi and 2G/3G/4G
Communication Protocal
OCPP1.6
Environmental in dex
Working Temperature
-20ºC-+65ºC
Storage Temperature
-40ºC-+65ºC
Working Altitude
≤2000M
Atmospheric pressure intensity
80 kpa to 110 kpa
Application Site
Indoor/Outdoor
Cooling Method
Forced air cool
Security Protection
Multiple Protection
Over Current, Under Current, Over Voltage, Residual Current, Surge Protection, Short Circuit, Earth Fault at input and output, Input Phase reversal, Emergency Shut-down with alarm, over temperature, Protection against electric shock.
Warranty
3 years
Package Information
Product Dimension
700*600*1900(W*D*H)
Net Weight
230KG
External Packing
Wooden case
General Requirements
Energy Transfer Mode
Conductive
Charging Mode
CHAdeMO - mode 4 - DC Fast Charging
CCS 2.0 - mode 4 - DC fast charging
Type-2 AC - mode 3
Reliability and Serviceability
Modularity, self-diagnostic features, fault codes and easy serviceability in the field
System Structure
Regulation Method
Regulated DC EV Charging Station with combination of CVC or CCC but not simultaneously
Isolation
Each output isolated from each other with proper insulation
Power Supply
DC EV charging station connected to AC mains
Charge control communication
Communicate by digital and analog signals
Interface inter-operability
Inter-operable with any EV supporting CCS or AC Type-2 (for each gun respectively)
Operator
Operated by a trained person or EV owner
Input Requirements
Input Supply Failure Backup
Battery backup for minimum 1 hour for control system and billing unit, to enable activities such as billing, to be provided
Output Requirements
No. of Outputs
3
Output Connectors
3 output connectors
Output Connector Compatibility
AC Type 2: IEC 61851-22, IEC 62196-2 Mode 3
CCS: IEC 61851-23/24, IEC 62196-3, DIN 70121.
CHAdeMO: IEC 61851-23/24, JEVS G 105, Rev. 1.2 compliant
Mechanical Requirements
Mechanical Stability
Shall not be damaged by mechanical impact as defined in IEC 61851-1
Mechanical Impact
Shall not be damaged by mechanical impact as defined in IEC 61851-1
User Interface and Display Requirements
Visual
Visual Indicators:Error indication, Presence of input supply indication, State of Charge process indication.
Voice notifications:Voice
Notifications: Related to start and stop of charging session in English
Support Language
English, with provision for additional regional languages
Display Messages
EVSE should display appropriate messages for user during the various charging states like:-Vehicle plugged in / Vehicle plugged out'-Duration since start of charge and kWh consumed'-User authorization status'-Fault Conditions-Metering Information: Consumption Units
Performance Requirements
DC Output Voltage and Current Tolerance
DC Output current regulation in Constant Current Charging (CCC);
±2.5 A for the requirement below 50 A, and ±5% of the required value for 50 A or more DC Output voltage regulation in constant voltage charging (CVC);
Control delay of charging current in CCC
DC output current demand response time1 s Ramp up rate: 20 A/s or more.Ramp Down rate: 100 A/s or more
Descending rate of charging current
EVSE should be able to reduce DC current with the descending rate of 100 A/s or more
Periodic and random deviation(Current ripple)
DC Output current ripple limit of EVSE:1.5 A below 10 Hz, 6 A below 5 kHz, 9A below 150 kHz
Periodic and random deviation(Volatge ripple)
Max. Ripple voltage ±5 V. Max slew rate ±20 V/ms
Billing Requirements
Software Solution
CMS and USER APP
Billing
Grid Responsive metering (Billing and Metering System shall be separate for each of CCS,AC type-2 systems)
Charging Cloud Platform:
Tonhe is delicated to enabling the future of e-mobility by providing the most open, secure and robust charging network anywhere. A charging platform based on the cloud server makes it simple for charger owners to
operate and customize chargers to meet their specific requirements. We provide everything you need to offer a complete EV charging solution.
OCPP Capable

: Easy process to integrate other OCPP-capable chargers to the charging cloud platform through OCPP protocol.
Real-time Monitor

: A graphical dashboard shows real-time status, helping charger operator or EV driver to manage charging service from their computer or mobile phone.
Flexible Integration:
Integrations with other systems - APIs allow flexible integration with other systems including payment apps, parking system, enter prise existing systetem and 3rd party cloud platform.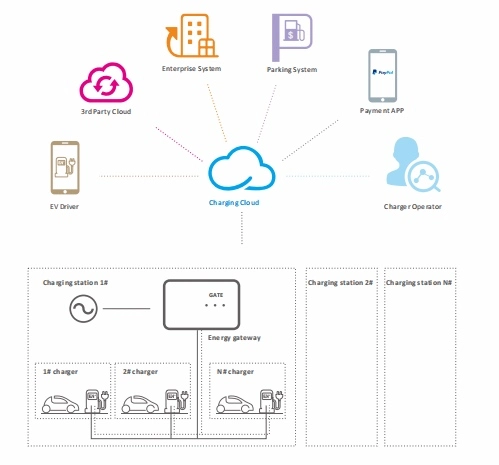 Manufacture Line: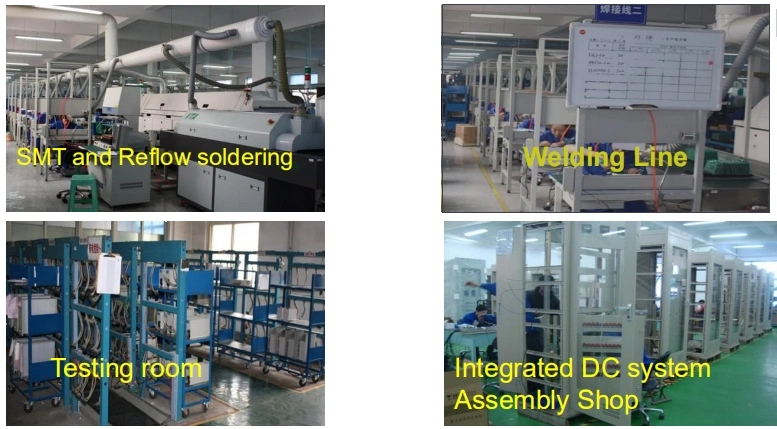 Test Center:
Tonhe test center acquired CNAS certificate. Test center can test humidity, smoke, high and low
temperature alternating, vibration and EMC and so on, which can assure product reliability and make
performance more complete and professional.

Certification: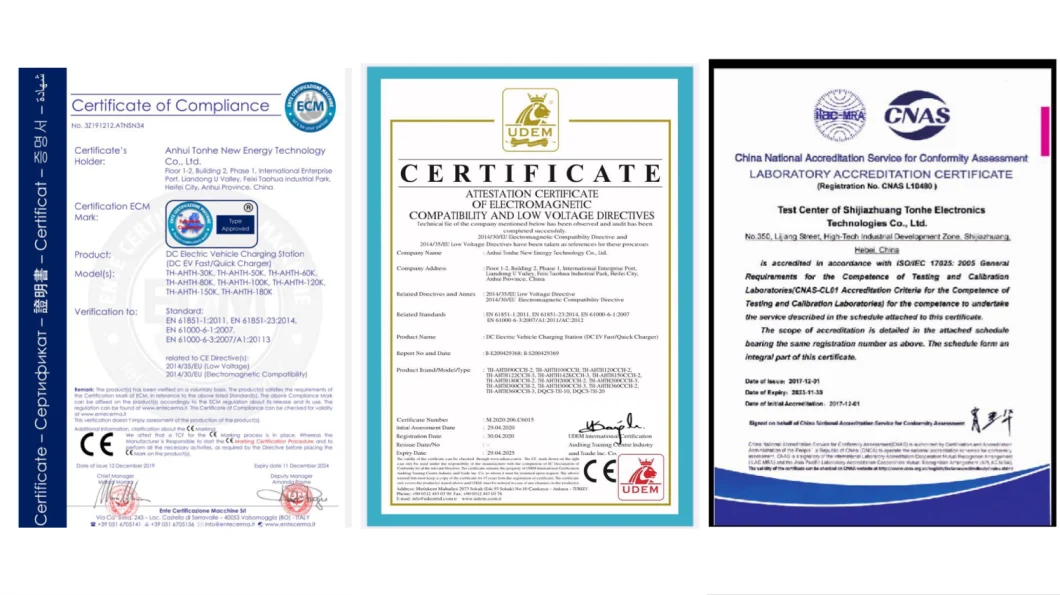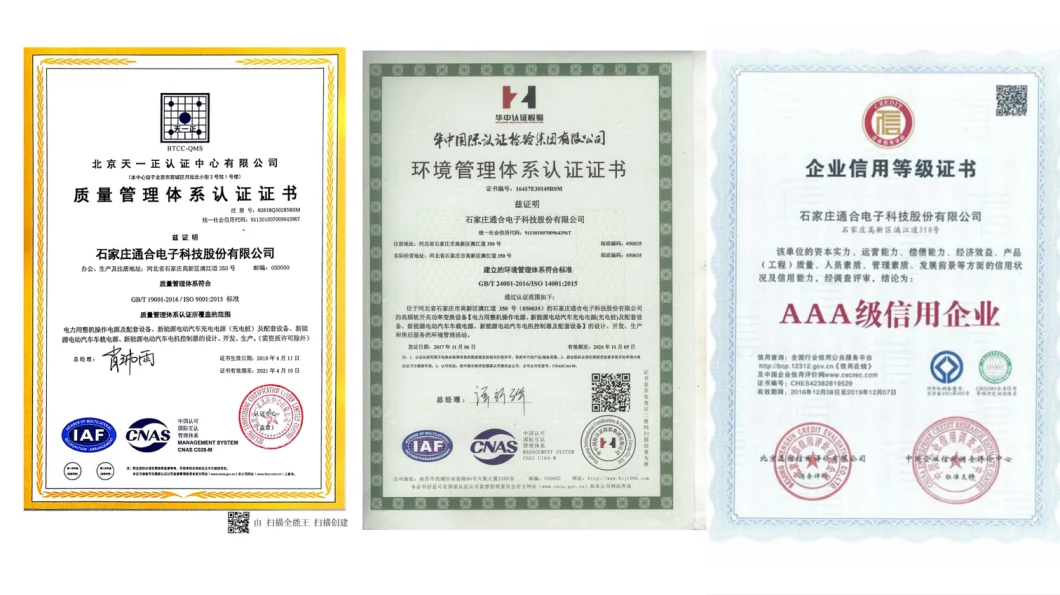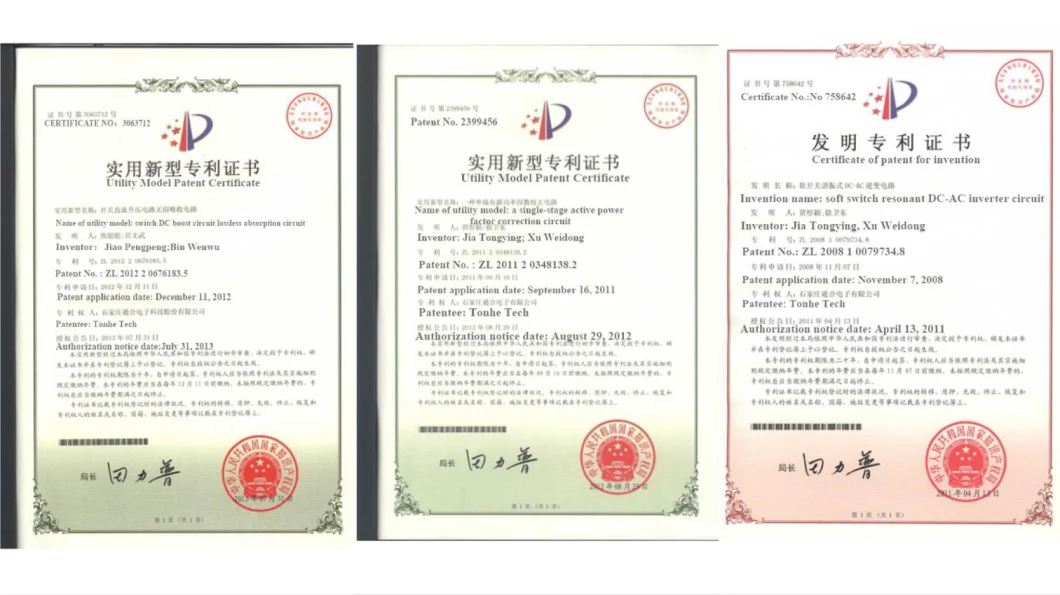 Charging Station Project :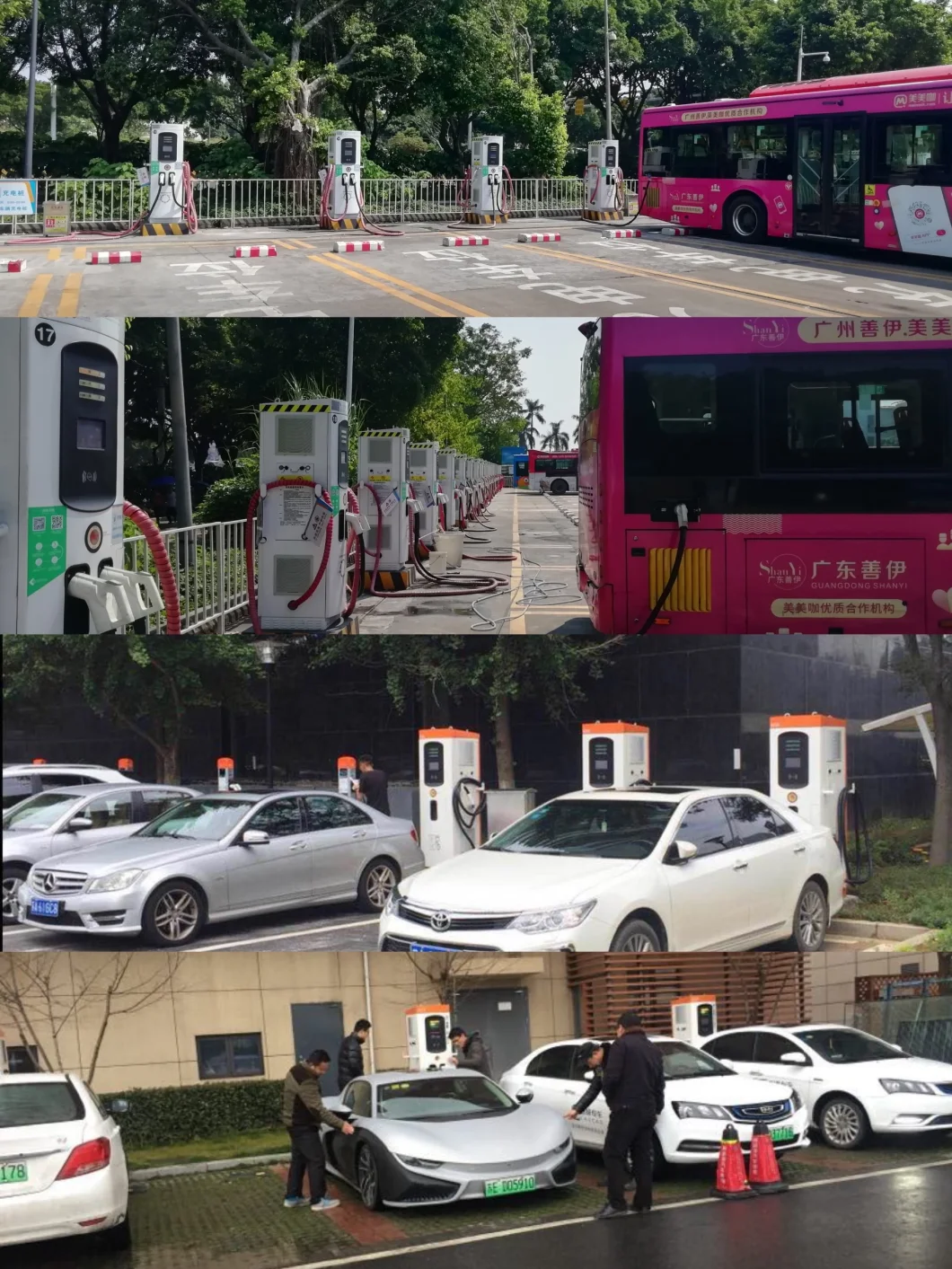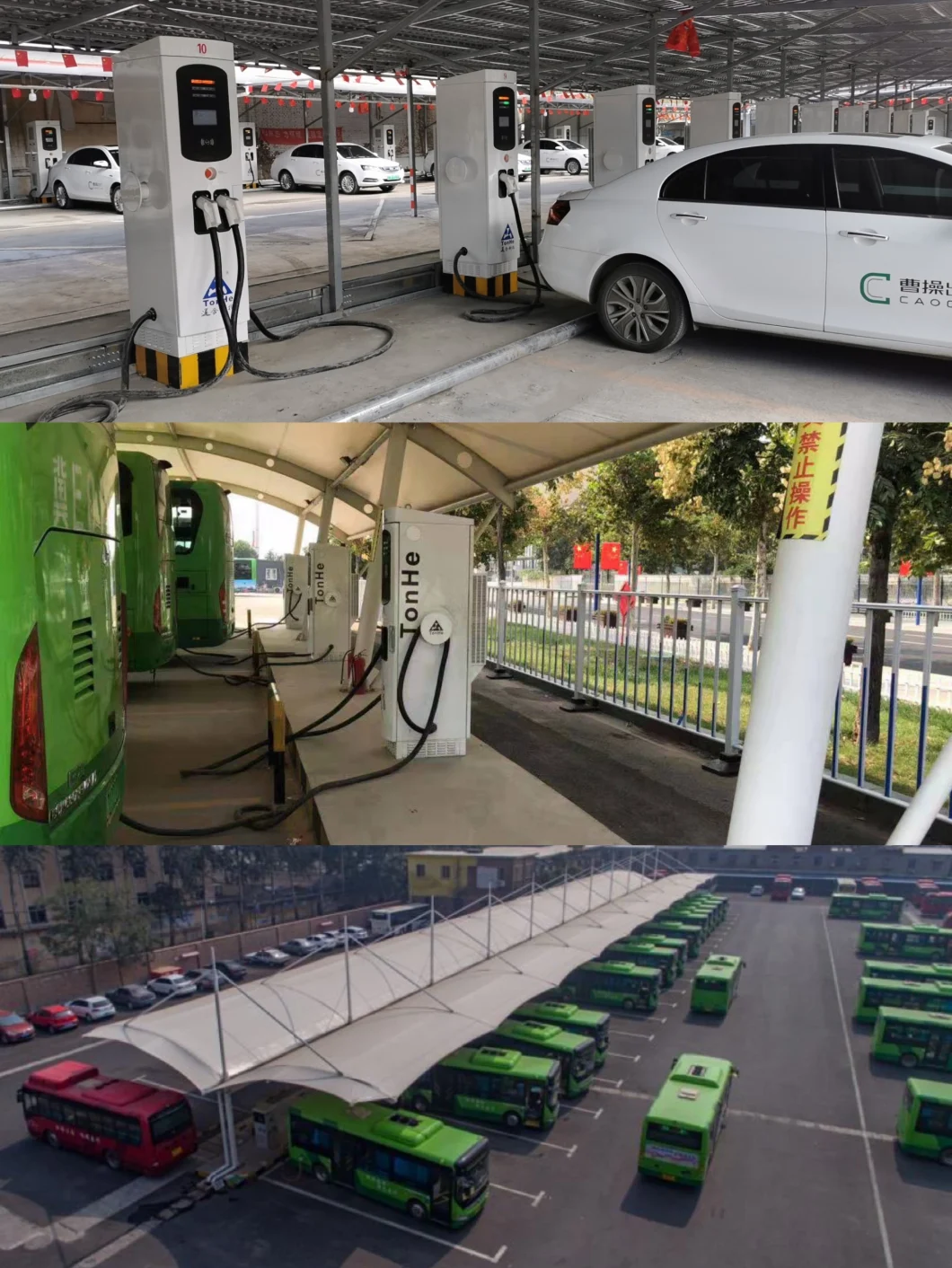 Company Profile: